About the artist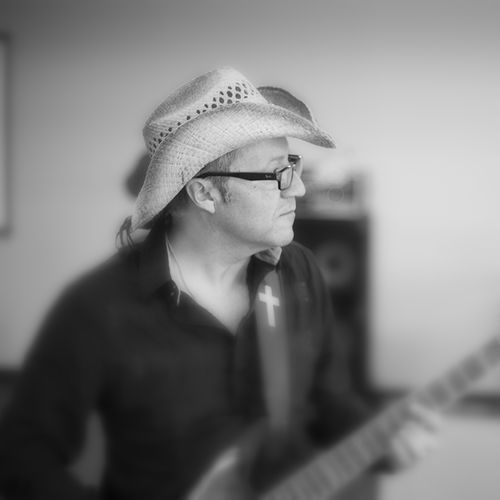 The journey
​Take Exit Seven(TE7) is the brainchild of Pete Lopez, guitarist, song writer, producer and performer from Fort Worth, Texas. 

A technologist and passionate guitarist, Pete's interest in the guitar and music came out of the 70's, 80's and 90's. Always passionate about the art of recording and performing, he continuously has been always been composing songs.
   
This is NOT your typical Praise and Worship Christian music, Pete calls it "God Rock",  a heavy mix of classic rock, progressive, electronica and 80's alternative melodies, seasoned with guitar fireworks and fueled with unapologetic passion for the Christian faith.
Warrior Songs album is dedicated to Bill Holford, the lead vocal on many of the songs, and backup help from Larry West on "Mansions on the Hill", it also features the beautiful & insanely talented Taylor Nicks on "Mama Prudence".
So what are you waiting for, Take Exit 7 and sign up for our Journey Email Newsletter.
 
6StringsWest: So this project is my indulgence in guitar experimentation with different melodies and riffs plus some crazy beats from hard rocking Texas Blues to melodic instrumentals.
If you like Jeff Beck, Hendrix, Joe Satriani, Billy Gibbons, then you will enjoy these tunes.